PU Castor Wheels for forklift for good dynamic for ferris wheel
Are polyurethane wheels good?

Polyurethane wheels have better wear resistance and tear resistance than rubber wheels while providing higher load-carrying capacity. Compared with plastic wheels, polyurethane wheels provide superior impact resistance, while providing excellent wear performance and elastic memory.
Urethane vs. Polyurethane Casters
When looking for the ideal caster material for your needs, you may come across the terms "Urethane" and "Polyurethane." Polyurethane is a polymer version of polyurethane, but they are essentially the same material.
However, different technologies in the production of polyurethane caster wheels affect the quality of the final product. For example, if a manufacturer uses polyurethane designed for non-dynamic applications, it will not have the durability of the high-quality polyurethane wheels of Youngtall casters.
What are PU cast wheels?
Casting Polyurethane (CPU) is a kind of polyurethane elastomer that is produced by the casting process, liquid components are cast into the mold and reacted to get the final part.
Are polyurethane wheels soft?
Casters made of polyurethane can be manufactured in various hardness, from soft to extremely hard. We will provide you with different hardness products according to the different formulations.
PU advantages:
Wide range of hardness (Shore 0A-85D)
Wear and abrasion resistance
Scratch-resistant
Pleasant feel / soft-touch surface
Fastness to light for aliphatics (non-yellowing)
Elasticity / Flexibility
High resistance against oils and greases
Flexibility at low temperature
Low cost for processing
Castor Wheels
High Load Bearing
Cut & Tear Resistance
Low Heat Build-Up
Our polyurethane wheels features
Coefficient of friction-For metal wheels, sliding is a problem, but polyurethane drive wheels have more traction to help the car remain stable.
Reduce noise-Compared with steel or cast iron, polyurethane wheels roll quietly, creating a more pleasant working environment for your employees.
Floor protection-When you roll heavy objects on finished floors such as concrete and tiles, you need to know that the wheels will not damage the floor. Polyurethane reduces the pressure on your floor, so you can use it for a long time without worrying about damage.
Corrosion resistance-Poly caster wheels are suitable for harsh environments where they may be exposed to oil, grease, salt, blood, or harsh chemicals.
Better grip and traction-Polyurethane is often a material that is easy to grip, so its higher coefficient of friction can help prevent the trailer from dragging. For harder wheel materials, sliding is an important consideration. Polyurethane can also provide excellent traction to the drive wheels and help reduce the amount of load on the wheels to achieve the required driving force.
Carrying capacity-Compared with rubber, polyurethane tires often use their carrying capacity. Polyurethane can provide greater load-bearing capacity while still providing the advantages of rubber treads, such as reducing noise, absorbing impact and protecting the floor.
Application:
Automobile industry
Foodservice
Aerospace
Office building
Schools and restaurants
Light industry or heavy industry
For Skateboard
Choose Youngtall--polyurethane wheels manufacturer
Customized polyurethane wheels as you asked. Committed to developing the most innovative and optimal solutions, to provide each partner with enhanced ergonomics, safety and efficiency.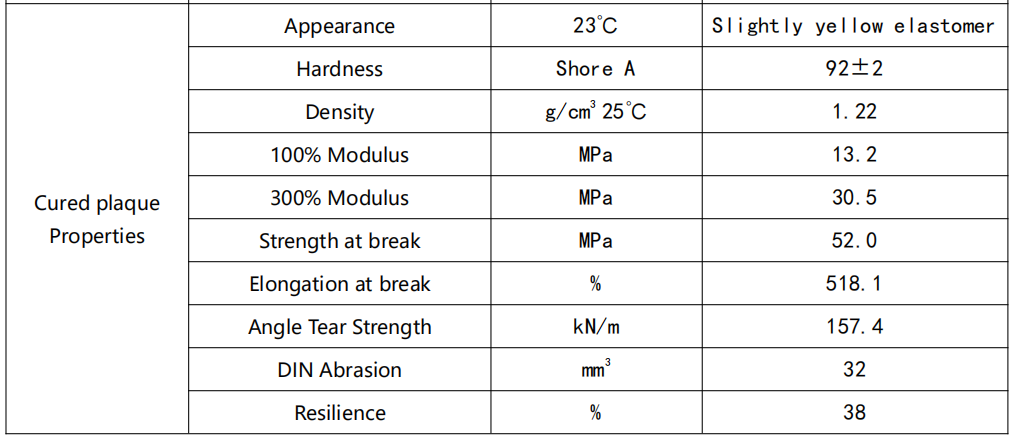 View more:
Rubber Casters VS Polyurethane Casters
What Methods Are Used to Determine the Friction Coefficient of Polyurethane Casters?