What are the best wheels for street skating?
Feb. 19, 2021
There are many things to consider when choosing your next set of pu wheels. Even a small difference in wheel size or hardness can drastically change how your board feels and rides. Finding the best skateboard wheels all comes down to personal preference based on the kind of skateboarding that you want to do.
How to choose the right skateboard wheel
In short, the skateboard wheel is part of the skateboard, allowing you to move and determine the speed of travel. Skateboard wheels are usually made of polyurethane and come in a variety of sizes, colors and durability levels to suit your skateboard style and preferences.
The slide wheel is measured by diameter and hardness tester. Diameter is the size of the wheel and hardness is the hardness of the wheel. Both of these factors depend on your personal preferences and what you plan to do on the skateboard. Custom architecture allows you to choose the wheels that best fit your deck, truck and hardware.
TYPES OF SKATEBOARD WHEELS
PARK / STREET WHEELS
Diameter 50-60mm, hardness tester 95-101a
These hard wheels are the best skate wheels for park and street skating because they are light, roll fast on smooth surfaces and slide easily. It's easier to do Ollie, flip tips, power slides, and other technical tricks.
Tip: These are the best scooters for street skating, bowling and skating rinks. This is the type we recommend.
CRUISER / SOFT WHEELS
Diameter 54-60mm, hardness tester 78-90a
Cruiser wheels, or skateboard wheels, are usually slightly larger and much softer than Park / street wheels. Built to fit any deck and roll fast on any surface, throw some cruiser wheels on a smooth journey, making any skateboard an interesting and fast way in town. Cruiser wheels are also known as movie wheels because they roll more smoothly, handle rough roads better and provide a stable shot.
LONGBOARD WHEELS
Diameter 60-75mm, hardness tester 75-85a
The largest and softest wheels available, long plate wheels are designed to power through rough surfaces and maintain their grip through corners. There are a variety of options, from carving and cruising to coasting and downhill racing. For more information, check out our select long board wheel page.
How to choose the best wheel for street skating
1. Size

The diameter of pu wheels skateboard is in mm; the diameter of most wheels is between 50-75mm, and the smaller the number is, the smaller the wheel is.
The wheel diameter also affects the speed at which you accelerate and the tightness of the rotation. Smaller wheels lead to slower driving, while larger wheels lead to faster driving. And because they are low to the ground and are usually easier to control, smaller wheels are ideal for technical skating or street skating. If you are a beginner or use skateboarding as a daily means of transportation, you need to use larger wheels instead. The larger diameter makes it a perfect combination of speed and balance, making it ideal for low-key cruising or vertical skating.
In addition, your height and weight may affect the wheel to fit your size.
50-53mm Small, slower wheels; stable for trick riding and smaller riders skating street, skate parks, and bowls.
54-59mm Average wheel size for beginners and bigger riders skating street, skate parks, bowls, and vert ramps.
60mm + Specialty riders skating longboards, old-school boards, downhill, and dirt boards; made for speed and rougher surfaces.
In addition to the size changes, the skateboard wheels have different shapes or cuts, including narrow or wide lips and cruiser wheel shapes. If you want to reduce friction and weight, narrow lip wheels are ideal for you, which can help you master the next skill because they are more sensitive to fast motion. On the contrary, beginners and commuters will be more likely to invest in cruiser wheels because they tend to have the best grip and a round outer lip. However, if you want to have the best of both worlds, consider using standard wide lip wheels; although they don't have the speed preference of narrow models, they are strong and balanced, which makes them an asset for ordinary skaters on the skating rink or on the street.
2. skateboard wheel hardness scale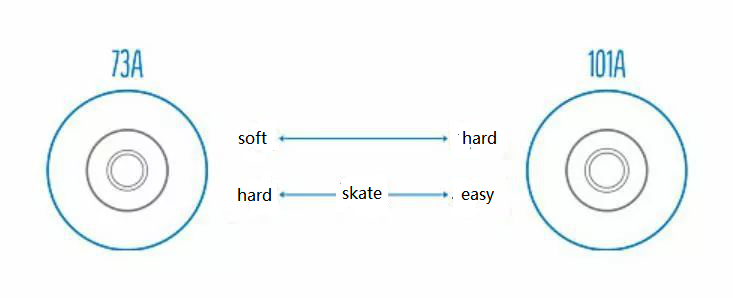 Skateboard wheels are made from polyurethane (PU) and their hardness is measured in durometer. Most range between 75a to 104a. Any wheel in the 78a to 90a range is considered a soft wheel, 90a to 98a is in the middle, 99a+ is referred to as a hard wheel.
We recommend choosing hard wheels for skate parks and street skating on ledges, rails, gaps and manual pads. Soft wheels are best for cruising, transportation and longboarding. Medium durometer wheels are great for beginners and for street skating on rough surfaces
3. Wheel Contact Patch (Riding Surface)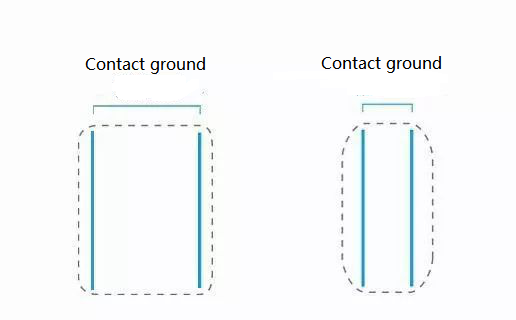 The contact surface, also known as the riding surface, is the part of the wheel that is actually in contact with the ground. This affects the grip of the wheels. Street skaters usually have narrower wheels for technical street skating, because in some skills, they are easier to slide. Wider wheels are more suitable for transport and skating bowls because they maintain grip when skating at faster speeds. If you are a beginner, it is best to use wide wheels, but professionals usually prefer narrow wheels.
Shape is another key consideration. In terms of wheel shape, there are classic, radial, conical and conical, etc. Most professional Street skaters choose classics because they are narrow and crazy.
But some skaters like their wheels to be a little wider than the classic ones. That's why they might choose a cone. The cone is wider and provides more grip and stability. But for some speed skaters, the cone-shaped loading range may be too large, even if they still slide on the street.
4.Brand
Shanghai Youngtall Material Science Co., Ltd. Was established in 2016, as the sales office for better commercial service such as for communication and logistic. Our main products are long board wheels, skateboard wheels, shock absorbers and skateboard accessories and some other products. And we also have a plastic injection plant in Suzhou province, to produce some skate board accessories, such as the core of pulley.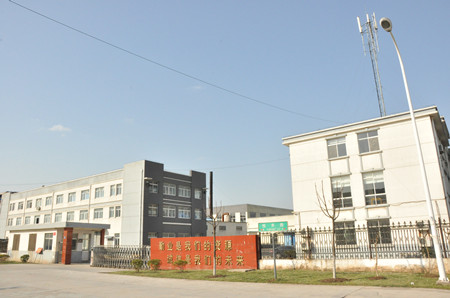 The company is mainly engaged in the development and production of sports products. The product quality is quite stable and reliable. At present, it is the only high-tech enterprise in China that integrates research and development, production and sales network. At present, the products have been sold to the United States, Japan, Malaysia and other Southeast Asian countries as well as many European and American countries, enjoying a high reputation in the industry.

We welcome customization and we guarantee quality!